— Este Articulo esta en Español y Ingles- This article is in Spanish & English—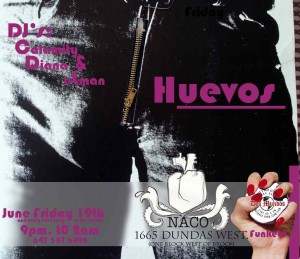 Saludos de los Dos Mundos,
Viernes 26 de Junio, Dos Mundos esta muy orgulloso de estar trabajando con ESL music para la fiesta de lanzamiento del nuevo disco 'Coconut Rock' de Ocote Soul Sounds y Adrian Quesada en Naco Gallery – 1665 Dundas St. West en Toronto – GRATIS. También pasando por Naco, este viernes 19 de Junio va a ver una nueva fiesta llamada 'Huevos', combinando buena comida, trago y música bailable. Nuestros amigos de Montreal, Orquesta Psychotropical tocan este Sabado 20 de Junio en el Hideout – 482 Queen St. W @9pm como parte del festival NXNE – tienen que llegar temprano para no perder el show! Últimamente, Dos Mundos se ha conectado con el crew Brasilero Uma Nota para un  evento espectaculo este verano. Por primera vez en Canadá, directo desde Sao Paulo –  Curumin! Este artista ha hecho mucho ruido por todo el mundo con su combinación de Samba y Funk! Tickets estan en $15 en Soundscapes, Play De Record, Rotate This y Cosomos West. No se pierdan esta fiesta – va estar increíble!
Y acuérdense mis amigos, si aun no lo han hecho, búscanos en Facebook y Myspace, (nuevo) Twitter y (nuevo) Flickr. Ahora pueden escuchar el programa repetido en www.ciut.fm. Y también los podcasts.
Hasta La Próxima! Sergio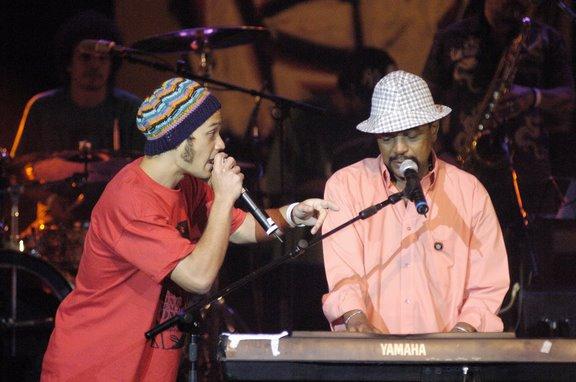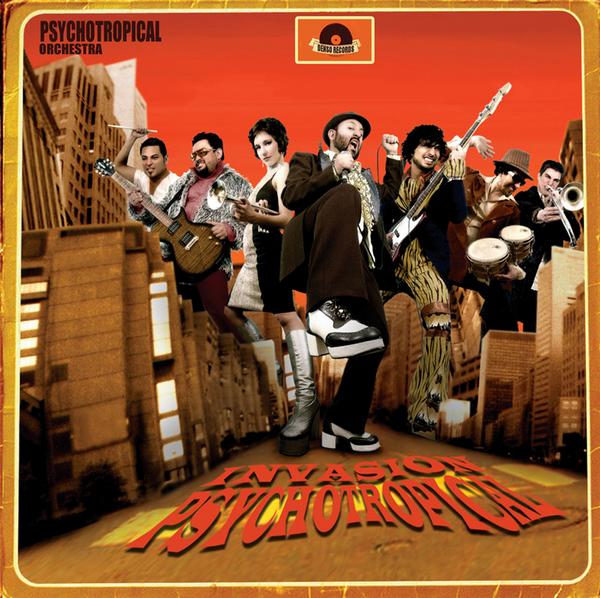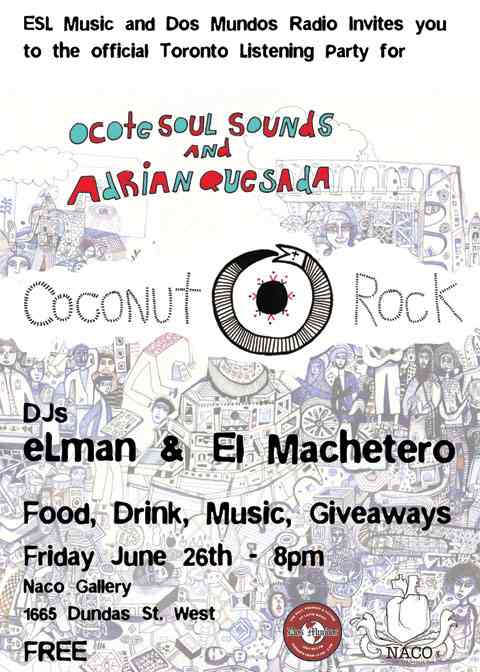 English:
Friday June 26th, Dos Mundos Radio is proud to be teaming up with ESL music for the exclusive Toronto listening party of Ocote Soul Sounds y Adrian Quesada new album 'Coconut Rock' @ Naco Gallery – 1665 Dundas St. West in Toronto – FREE. Also happening @ Naco this Friday June 19th is a new party called 'Huevos' that features great music alongside Naco gallery's wonderful food, drinks and welcoming atmosphere – PWYC. Our good friends from Montreal, Orquesta Psychotropical are sweeping into town this Saturday night as part of the NXNE festival in Toronto. They play the Hideout – 482 Queen St. W @ 9pm – show up early or miss the fun! One last event to mention, Dos Mundos Radio has teamed up with Brazilian groove crew Uma Nota for a spectacular summertime show with Quannum recording artist Curumin direct from Sao Paulo, Brazil. This samba-funk machine has been making a lot of waves around the world and is coming to Canada for the first time! Tickets are $15 advanced at Soundscapes, Play De Record, Rotate This and Cosmos West. Do NOT miss this party – it's going to be legendary!
And don't forget my friends, if you haven't already – check us out on Facebook and Myspace, (new) Twitter and (new) Flickr. Oh and you can now stream repeats of the show on www.ciut.fm. And of course, the podcasts.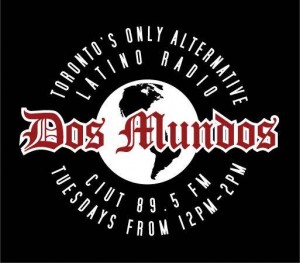 Playlist for June 16th, 2009
Ocote Soul Sounds & Adrian Quesada – Pan, Chamba y Techo – ESL
Grupo Fantasma – Rebotar – Aire y Sol
Antibalas – Che Che Cole – Rough Guide
Psychotropical Orchestra – Me Quedo Bailando – Denso (CANADA)
King Chango – Finalmente – LuakaBop
Los Fabulosos Cadillacs – Padre Nuestro – Nacional
Kumbia Queers – El Dolor de Micaela – Ind.
Very Be Careful – El Puma – Downtown Pijao
Afrokyou – Lumaga – Ind. (CANADA)
Michael Cleis – La Mezcla – No Label
Uproot Andy – El Botellon – Bersa
Toy Selectah – BKLYN Raverton RMX – No Label
Morissey – When Last I spoke to Carol (Raverton rmx) – No Label
I.M.S. – Cumbia (Tom Tom Club rmx) – Nacional
Raffi Mercenario – Perreo Vionico – No Label
Fuego Mambo – Y Eso Fue To' – Planet Records
Dj Dicky – Tiro al Blanco – No Label
Maluca – El Tigerazo – MadDecent
Peter Rap – Punta – Essay
Tempo – Donde Estan Las Girlas – Sony
Wisin y Yandel – Perfecto – Universal
Don Omar – Oasis – Universal
Ocote Soul Sounds & Adrian Quesada – Coconut Rock – ESL
Villa Diamante – Surtek Collective vs. Modselektor – ZZK
Sonidero Nacional – Trick Me Cumbow – Sones del Mexside
The Peronists – Cumbia Maligna – Ind.
Chromeo – Fancy Footwork (Raverton rmx) – MadDecent
Rebel Rhythm – Sonrisas – Firegroove (CANADA)
Comments
comments