Young Fly Producer, Urban Designer, and Artist:  Milkman has been working the indie and main stream scene since 2004. Milkman moved to Monterrey, Mexico in 2004 after being invited by Toy Selectah(Control Machete) to join the hot mexican production crew Sones del Mexside. Together they've worked on music productions for international artist like: Juanes, La Ley, RBD, Grupo Fantasma, Cabas, Don Abusivo, M.I.A. and many others…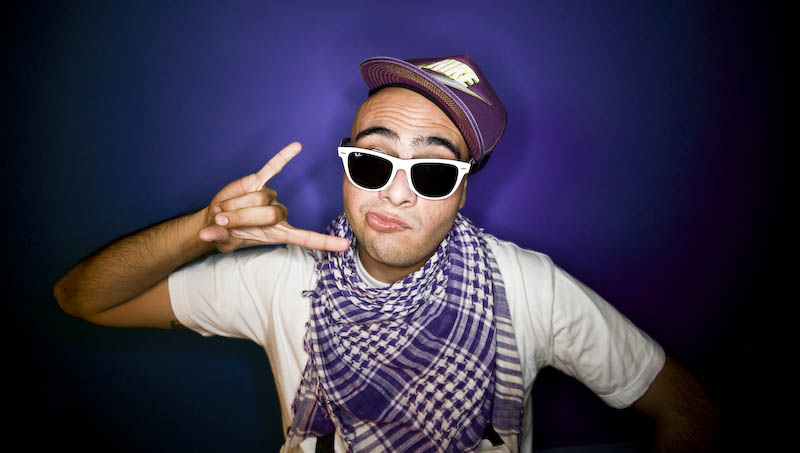 With powerful synth lines, catchy hook melodies, and rock bottom drums, Milkman is quickly establishing a name for himself in the Mexico and US hiphop/indie music scene. Milkman's music has given him the opportunity to share stages with some of today's biggest music artists like: Diplo, Kanye West,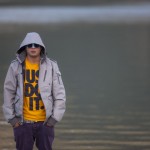 M.I.A., Groove Armada, Kinky, and Toy Selectah.
Milkman is now working on  his  E.P. called "Mucho Fresco", and producing tracks for artists like: Sophia del Carmen, She's a Tease, Paul Wall, Sonidero Nacional, Pitbull, and others. When he's not rocking the stage or on the long night studio sessions, Milkman designs his future with his 1984 influenced art that is now becoming popular in his hometown Monterrey, Mexico. From milk carton pieces, to customized (lactosized) art, which form part of his upcoming young, fly clothing line called "Lactose 1984". Monterrey's Milkman is a promising element for today's urban art and designer's scene in Mexico and U.S.
PulsoBeat followers, we present to you the first single off of the new "Mucho Fresco" album plus a little bit of whats to follow. Be on the lookout for the Milkman, he's changing the face of the urban scene in Latinamerica and the United States. Pulso y Pa' lante!!

*A special thanks to Hector "Tora" Perez for the exceptional photos. Check out his website and support: Www.hectorperezphoto.com
Comments
comments