*Excerpt from previous article(Read full article HERE)
–700 Perfomances
–27 Stages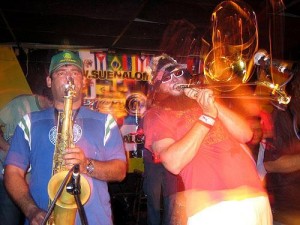 –3 Days of New Music
The Miami Music Festival is the nation's newest showcase and conference for emerging musical acts…..(Read full article HERE)
ARE YOU CURIOUS ABOUT THE LINEUP? Some of the bands presenting are:

Suenalo
In the neon jungle of South Florida's nightlife, where dusky bars and moonlit beaches intertwine, Suénalo has the natives dancing. Afro-Cuban, Latin, R&B, rock and hip-hop fuse effortlessly—it's the sounds of distant continents coming into their own distinctive, premium blend—the soundtrack of the melting-pot culture that is Miami.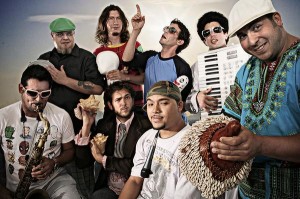 Created in 2002 in the vibrant neighborhood of Little Havana, Suénalo has won legions of loyal fans and Best Local Latin Rock Band honors from the Miami New Times. Suénalo has performed at important festivals such as the Latin Funk Festival in Miami and New York, Calle Ocho, Ashefest (North Carolina), and Langerado. In addition, they've shared the stage with Afrobeat heavyweights Antibalas, and Latin-Grammy nominees Bossacucanova and Locos Por Juana.
Suénalo keeps a busy schedule performing at the premier venues in South Florida, including Jazid, Transit Lounge, Tobacco Road, and Circa 28 in Miami, the Bamboo Room in Lake Worth, and City Limits in Delray. Suénalo has released one live album, 2004's Collages, and one studio album, self-titled Suénalo, released in 2006 to great acclaim. The band just recently released a second live album on November 28, 2009.
Los Hollywood (CA)
In 2007 Los Hollywood were born when Heidy (Vocals), Marcos (Guitar/Bass) and Gustavo (Drums) decided to join forces and talent to search for a fresh new concept with hopes of finding a new musical horizon. The sound of Los Hollywood has influences based on british rock with out forgetting their hispanic roots.
On January of 2008 Los Hollywood entered the recording studio to record their debut album under the production of Cuevo Perez and indie label Carrusel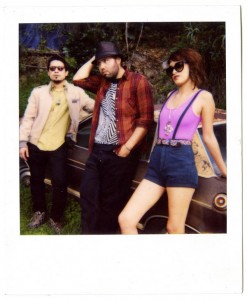 Records. During this short time Los Hollywood have managed to capture the attention of both the public and media. In June 2008 they won the first battle of the bands that was sponsored by Myspace Latino, this in turn gave them the chance to be one of five bands to be sponsored nationwide by Myspace Latino, it also gave them the opportunity to share the stage with Ximena Sariñana who was nominated for a  Grammy in 2009 for best new latin alternative artist.
In March of 2009 Los Hollywood released their debut album, launched the video of their single "No Te Aguites" and did a promotional tour throughout Mexico and the US.
More band descriptions coming soon, keep PulsoBeat on your bookmarks!!
Suenalo photo taken by Chris Titze
Comments
comments