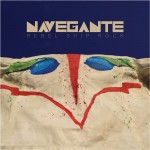 Feliz viernes! Today we bring the new Navegante video: a remix of the song "All In Your Head," featuring rapper Young Chris! The original track (which appears in the album Rebel Ship Rock) is great, but the remix takes the song to a whole new level… The video was shot at the Rocawear headquarters in New York City and was directed by Rik Cordero, who has worked with artists like Nas, Jay-Z and The Roots.
We hope you're ready for this electro-funk journey, because there's nothing like it out there… Pulso y Pa' Lante!
To watch the video of the original track… click HERE!
Comments
comments