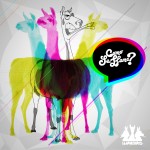 Feliz viernes!  It's Friday, the perfect day to take life not so seriously, like "Just a Kid"! Today we bring back Miami-based hip hoppers Llamabeats with their new video "Just A Kid," contained in their debut album released two days after releasing the video, called "Como Se Llama?". To download "Como Se Llama?" for free, click this link: http://llamabeats.bandcamp.com/album/como-se-llama
Their previous single "Sick Of It All" is also featured in their debut album. To watch it, click here:
http://pulsobeat.com/2012/01/20/videobeat-viernes-miami-based-llamabeats-get-sick-of-it-all/
¡Pulso y Pa' Lante!
Comments
comments