Influential DJs Diplo and A-Trak have put their support behind Zizek as the digital cumbia collective 's new album, 'ZZK Sound Vol. 2,' has hit stores. Diplo first explored the Buenos Aires scene with the DJ collective several years ago before performing at their infamous party. A-Trak recently visited Zizek in Buenos Aires and blogged about his trip at TheFADER.com.
Zizek is fresh off a recent lengthy U.S. tour that culminated at Coachella. They performed at the prestigious Roskilde Festival in Denmark this week and showcased at Central Park SummerStage on July 8th as part of the 10th Annual LAMC.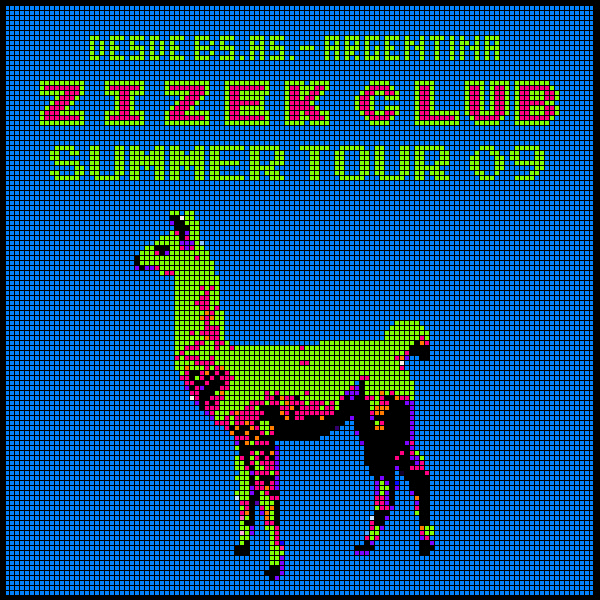 [SEE ALBUM TRACK-LISTING BELOW]
'ZZK Sound Vol. 2' is a cross-continental adventure in international beat exchange. The record grew organically out of extensive world touring in 2008 and resulted in Argentine, American and European producers collaborating on a collection of urban party bangers. What grew out of the city dirt is pure cross-pollination; Montreal fine-tuning Buenos Aires with a layer of Mendoza mountain Ragga-Cumbia, Minimal Techno Cumbia firebranding a Nuyorican acapella, France taking Chile to task while it misbehaves. Fluid-mixing, mashing, and refitting to craft a multi-cultural sound exposition.
Named after the Slovenian philosopher with a penchant for pushing the envelope, it made sense that Zizek came out of the cosmopolitan cultural capital of South America. Forming out of a ravaged Buenos Aires social scene that was practically destroyed after a major club fire in 2004, Zizek began as a weekly party destination for experimental DJs. It became a place for collaborating with hip-hop, dancehall, electronica, and cumbia sounds within city's rich underground.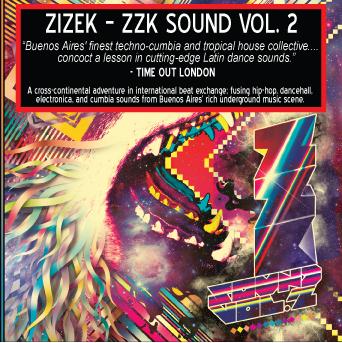 "After the Cromanon club fire, there were very few new options in the Buenos Aires nightlife," explains Zizek co-founder and ZZK Records president Grant "El G" Dull. "While dancing was the norm before, all of a sudden, there were 'NO DANCING' signs that went up in places that used to be caverns for underground fun. Independent producers and promoters took few chances and smaller places suffered with city code regulations, now enforced heavily, and many ended up closing or rather never opening again. Zizek's co-founder Nim found a place magically open in the midst of all this, a tango joint in the middle of San Telmo."
As promoters Nim and Dull (an American living in Buenos Aires) joined forces, they recruited local experimental cumbia master Villa Diamante to be Zizek's resident DJ. "The 'experimental cumbia' scene here was very inspiring and an instigator for a lot of new producers to explore this facet," Dull says. "People have been messing around with cumbia and electronic beats for quite some time. Zizek gave a platform, audience and spotlight for all these sounds to become heard. The dance floor was our laboratory, the internet our megaphone."
Zizek Urban Beats Club from Whats Up Buenos Aires on Vimeo.
Buzz quickly crossed borders and the New York Times reported, "No wonder Clarín, Argentina's largest newspaper, nominated Zizek as one of the best parties of the year — it was awesome." With the word spreading about their emerging scene, the DJ collective decided to record their first album in 2008 and bring their sound to the world. The press started piling in as rave reviews and feature stories ran in internationally-renowned outlets like Newsweek, NME, XLR8R, The Fader, Urb and The Wire.
The global character of 'ZZK Vol. 2' is its birthright. Many of the producers on the album are ex-pats in foreign lands and remix music through an outsider's lens. Montreal's Ghislain Poirier remixes Mendoza's Fauna, Alex Pasternak remixes Colombian/Argentine American Lulacruza and Douster, the Buenos-Aires based French ex-pat, remixes Zonora Point, Chilean hip-hop heads who once called Buenos Aires home. Then there's Oro11, a Northern hemisphere cumbia beat maker, who spent several years living on South American soil. If 'ZZK Sound Vol. 1' took cumbia from Argentina to the outside world, 'Vol. 2' is the return trip.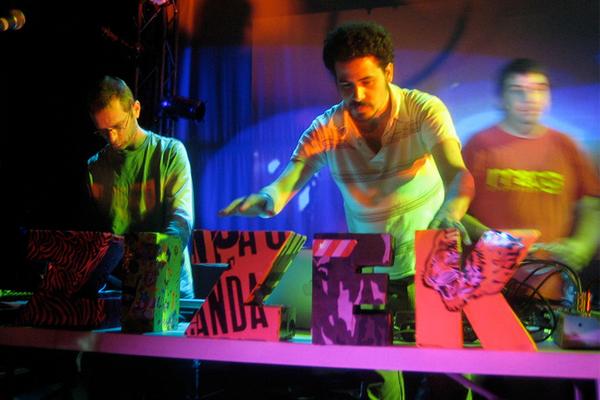 'ZZK Sound Vol. 2' Track-Listing
1. UPROOT ANDY – Brooklyn Cumbia
2. 8GB feat FAUNA – Piolaboy
3. ZONORA POINT – Huachita Rica (Douster Remix)
4. SONIDO DEL PRINCIPE – Cartagena
5. FAUNA – Guachito Gil (Ghislain Poirier Remix)
6. FRIKSTAILERS – Cumbia Kamisama
7. CHANCHA VIA CIRCUITO – Prima
8. LALUCRUZA – Soloina (Panternak Remix)
9. QUIO – So Loud (El Remolon Remix)
10. DALEDURO – La Poli
11. ARCADE – Rastrishop
12. MENEO – La Licuadora
13. INTIMA – Fatbot Es Lim (Tremor Remix)
14. AXEL KRYGIER – Cumbia Tucumana
15. PETRONA MARTINEZ – Un Nino Que Llora En Los Montes De Maria + El Hueso (King Coya Remix)
16. EL TRIP SELECTOR – Cumbiancherita
17. THE PERONISTS – Lluvia Hatiana Con Cumbia
18. ORO11 – Macumbiabass
Comments
comments