English Recap: They have created a magical album of soul-stirring songs that reflect the rich heritage and appealing sound of contemporary Garifuna music. This album is the truth! That's why it has been placed as on the ListaBeat charts as "Lo Maximo"
The Garifuna Collective y Danny Michel celebran la cultura Garifuna
La cultura Garífuna es una cultura rica en costumbres, creencias y religión que se encuentra en los países de América Central, el Caribe y partes de Estados Unidos. Danny Michel, artista Canadiense de música rock indie, se enamoró de la belleza de Belice hace 15 años en una visita que realizó al país para tomarse un descanso y se inspiró con la cultura Garífuna; desde ese entonces ha visitado el país más de 12 veces, y decidió crear un disco con el famoso colectivo Afro-Amerindio de género punta rock : The Garifuna Collective.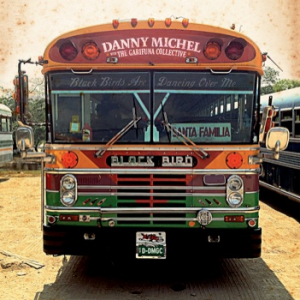 El estreno del nuevo disco de Danny Michel es llamado Black Birds Are Dancing Over Me, y coincide con el estreno del nuevo album de The Garifuna Collective, Ayó (Adiós en lenguaje Garífuna) el primer disco de la agrupación desde la muerte repentina del líder del colectivo, Andy Palacio, en el 2008. Para los que no están familiarizados con la música y cultura Garífuna, ésta se distingue por el uso de guitarra acústica y eléctrica, acompañada por saxofones, percusión utilizada en el género de punta rock cómo tambores , sonajas, caparazones de tortuga, caracolas, y palos de lluvia, acompañado por coros y aplausos.
Ambos discos, producidos por Ivan Duran (Stonetree Records), Black Birds Are Dancing Over Me, y Ayó tocan temas cómo la angustia, alegría y esperanza, con ritmos tranquilos, suaves, y hasta bailables. La voz emotiva, tranquila y algo rasposa de Danny Michel, le da un toque pop à la Jason Mraz, a Black Birds Are Dancing Over Me; "Behind The Waterfall", "Into The Light", y "The First Night", son de las mejores canciones del disco.
Por otro lado, aunque The Garifuna Collective también habla sobre angustia, alegría y esperanza, también cantan acerca de conflictos sociales, espiritualidad, tradiciones de la cultura Garífuna, y sobre la perdida de Andy Palacio,  y Justo Miranda, (antigüo miembro de la agrupación) en su disco, con los temas "Ayó" y "Seremei Buguya"
The Garifuna Collective aboga por el mantenimiento de la lengua y tradiciones Garífunas, y hoy en día llevan la antorcha de la preservación de la cultura, e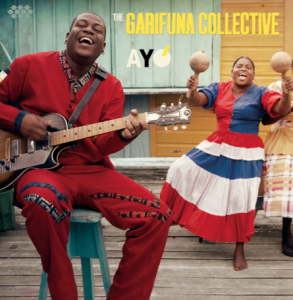 innovación transmitida por Andy Palacio. Aunque Ayó está completamente en lenguaje Garífuna, la música es agradable y da un sentimiento de alegría, tranquilidad, y a veces melancolía durante los  12 temas; cómo Danny Michel canta en su canción "Behind The Waterfall" de Black Birds Are Dancing Over Me, " Las palabras no importan mientras se siente bien"
Puedes escuchar los previews de ambos discos aquí:
Link del Preview "Black Birds are Dancing Over Me": https://soundcloud.com/cumbancha/danny-michel-blackbirds-are
Link del Preview " Ayó" :  https://soundcloud.com/cumbancha/the-garifuna-collective-ay
Comments
comments