[youtube]http://www.youtube.com/watch?v=QWgPz69ySxM[/youtube]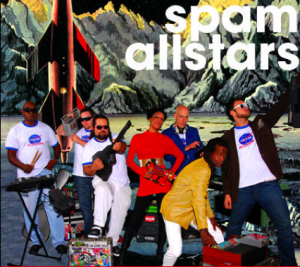 Get ready to take a trip with Spam Allstars and their "electronic descarga" at the Performing Arts eXchange (PAX)! Friday, May 6th @ 10pm!! PAX is a coffee art house and performing cultural arts center in Miami, where guests can unwind and enjoy the sounds of local and international acts. This night in particular, will consist of dancing and complete mayhem, so don't miss out!
By blending electronic elements with a combination of latin, funk, hip hop and dub these musicians really know how to set the mood. Their indescribable sound attracts many types of people from all over the US. Spam Allstars have been performing in cities like New York City, Gainesville, Miami, Atlanta, and New Orleans to name a few, since the late 90's.
"To call Spam Allstars unique is an understatement. This Latin-fusion band can make any listener feel like: a. You're in a bar on Calle Ocho; b. You're at a hip-hop party in South Beach; c. You're in a disco in the Design District; and d. You're at a Santeria session in Hialeah. All at the same time" (South Florida Sun-Sentinel music blog).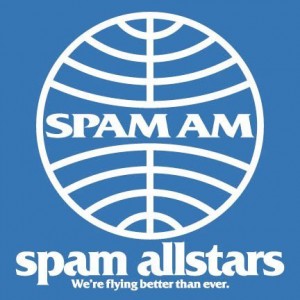 Some of their independent releases include:
Pork Scratchings/1999
Pigs in Space/2000
Fuacata Live!/2002
Contra Los Roboticos Mutantes/2004
Electrodomesticos/2007
Introducing Spam Allstars/2008
And their Vinyl Collection:
vinyl #1, vinyl #2, and vinyl #3
Friday May 6th @10pm
Performing Arts eXchange
337 SW 8th St
Miami, Fl 33130
You can RSVP to the event HERE!
FOLLOW The Performing Arts eXchange (PAX) on:
Comments
comments