Siddhartha – Bacalar
Mas sobre Siddhartha:
Después de la salida su álbum debut Why You? catalogado por personalidades como el músico y productor Gustavo Santaolalla como uno de los mejores discos del rock en español, nominado al Grammy Latino y ganador de los Indie-O Music Awards como mejor álbum de rock solista, Siddhartha presenta su segunda placa titulada "Náufrago".
Este álbum, producido por Siddhartha y Aldo Muñoz, y masterizado en The Exchange Studios (UK) por Mike Mars (Depeche Mode, Empire of the Sun, Phoenix) promete ser una de las producciones más esperadas de la escena musical este 2011.
Los diez temas que componen este disco son el resultado del proceso de composición que vivió Siddhartha al montar un estudio de grabación en una cabaña en medio del bosque, donde trabajó completamente solo a lo largo de dos meses.
De este trabajo se desprende el primer sencillo homónimo "Náufrago", que viene acompañado del video filmado en la ciudad de Savannah, Georgia, (USA).
Este tema es lanzado en enero para su venta únicamente en formato digital, previo al lanzamiento oficial del disco, que será editado en el mes de marzo de 2011, en México y Estados Unidos.
El disco también cuenta con el bonus track: "Mi Castillo de Blanca arena", que originalmente forma parte del disco tributo a la exitosa serie chilena "31 Minutos", y que fue elegido como el sencillo de ese álbum, en el que también hay temas de artistas como Café Tacuba, Ximena Sariñana, Belanova, Natalia Lafourcade, Los Bunkers, entre otros.
La trayectoria musical de Siddhartha ha sido larga, dentro de sus participaciones más importantes sobresale su trabajo como baterista de Zoé y recientemente como productor de la banda Technicolor Fabrics.
A partir de marzo Siddhartha estará presentando su show en vivo a lo largo del país, el cual incluirá lo mejor de sus dos producciones.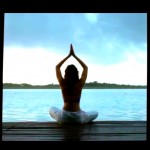 Comments
comments