Miami Latin-indie heroes Minimal and Kansas City-based Making Movies complete the last leg of their joint tour showcasing their best work at South & Central Florida venues. Groove to their rhythm on Thursday November 5th, 2009 at the popular and supportive, Transit Lounge in Miami; and follow them upstate to the Magic City.
After joining forces, Minimal and Making Movies released a split EP and began a multi-city USA tour in August of 2009. Now it is time to finish the tour and they have chosen to give their all to their Florida fans. Both bands were recently featured on Remezcla's En Tu Ciudad event and decided to cross-pollinate the music scenes by playing a string of shows in Kansas City, Chicago, Orlando, and Miami.
Minimal front man, Gabriel Ayala, shares the enthusiasm for the triumph of the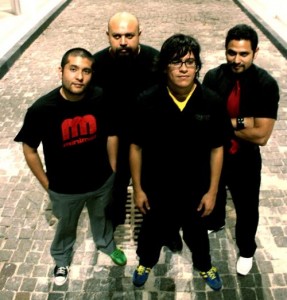 collaboration, "the Midwest shows were a great success and we are excited for upcoming South Florida shows." Don't miss Minimal and Making Movies at the following Florida venues the first weekend of November 2009.
· 11-04-09 – Churchill's Pub – Miami, FL **
· 11-05-09 – Transit Lounge – Miami, FL
· 11-06-09 – Will's Pub – Orlando, FL
** Making Movies Only
To get your copy of the Minimal-Making Movies split EP, email your name, phone number, zip code and email address to sonidominimal@gmail.com.
For more information and merchandise please visit:
About Minimal:
Described by the Miami New Times as "the tastiest bitter-sweet candy for fans of wall-flower angst electro pop" Minimal brings an eclectic and versatile mix of indie and alternative rock with electronic flirtations embodied in drum machines, sequencers and samplers. Minimal combines these eclectic elements to create an energetic and vigorous live performance, which has enabled them to perform along Grammy winners and internationally acclaimed artists
Title photo by: www.myspace.com/montoyaphotography
Article photo by: Milcho www.myspace.com/milcho
Comments
comments