[youtube]http://www.youtube.com/watch?v=BfZiosvir4g[/youtube]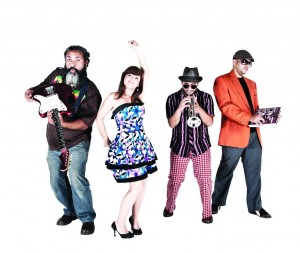 When this Saturday night rolls around and your sitting at home considering your options for the night, still swaying to the Cumbia Craziness that Afro Kumbé brought to the Performing Arts eXchange (PAX) the night before, please consider the following before you decide to stay in:
#1. The prospect of a night of Tropical Soul with Miami based band, Elastic Bond, will be too much for you to resist! Lets be honest, their mix of traditional Latin, Soul and Afro grooves, with modern electronic sounds is just what you need. Venezuelan producer, Andres Ponce and Honduran singer-songwriter, Sofy Encanto, formed the band in 2006, and soon after guitarist Buffalo Brown and trumpet player David Burgos came on board to expand the band's unique sound. They're like a funky, soulful, urban island in the middle of paradise coming to PAX on Saturday April 23rd at 10pm. Check out their Myspace page to listen to a little piece of loungin' heaven!
#2. The idea of a double nighter at PAX may not be appealing to you, but fret not….you are not breaking any socialite rules! The Performing Arts eXchange is the place to be. It's coffeehouse feel, it's consideration for the environment, it's amazing interior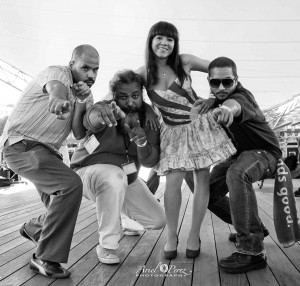 design….it's focus on the music and musicians, is worth a second visit! (and a third and a fourth, etc…)
#3. Simply put, this is Miami Music with World Culture. You can always expect a Cultural Arts Experience at the Performing Arts eXchange (PAX).
So stop in your indecisive tracks and make up your mind to escape with Elastic Bond to these uncharted soulful waters!
Saturday April 23rd
Doors open at 10pm
See you there!
REPLY to the Facebook invite HERE!!
FOLLOW The Performing Arts eXchange (PAX) on:
Comments
comments