The buzz continues to build behind Los Amigos Invisibles as they release their sixth studio album "Commercial". Starting with the album's lead single "Mentiras" the multiple Grammy-nominated group have tightened their hooks and focused their songs, recording their most accessible work yet.
"Commercial" features a variety of special guests from Jorge Gonzalez (of Chilean rock legends Los Prisioneros) and Mexican songstress Natalia Lafourcade to Señor Coconut vocalist, Argenis Brito and Los Tetas' C-funk. Los Amigos also enlisted production work from friends like Dimitri From Paris and Cachorro López (Belanova, Miranda).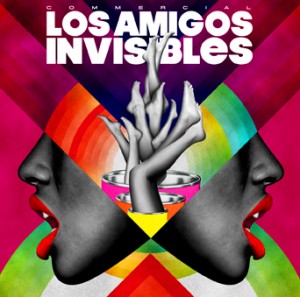 "Along the way we have met many musicians we admire and in the best scenario we always end our conversations saying, 'we should do something together one day,'" says lead guitarist and primary songwriter Jose Luis Pardo. "There is an added value in sending the tracks away, then getting them back from guests, producers or engineers and just being blown away. I love surprises."
Los Amigos Invisibles spent two years working on 'Commercial' during breaks in their heavy tour schedule. "The title of the album came out of our desire to make a more accessible record for even bigger crowds," Pardo explains. "At first, we were hesitant to use the word but eventually we decided to come straight and use it as a concept. In a world where almost no one listens to an entire album and everyone has their thumb ready to press 'next' in their iPods, we just wanted to be more focused without taking out what we love about playing."
Since their first album in 1995, Los Amigos Invisibles have developed a sound based in the gozadera, an irresistible fusion of Latin rhythms with fiery funk and lounge music. The band got their first break when David Byrne (Talking Heads) discovered one of their albums by chance in a Manhattan record shop. He immediately called the band up in their native Venezuela and soon after, signed them to his label, Luaka Bop. Byrne opened doors for the band across the globe and Los Amigos Invisibles soon became an international touring machine.
Los Amigos Invisibles moved to New York City from their hometown of Caracas in 2001 and entrenched itself in the local scene. "From a musician's perspective, being in New York exposes you to every kind of music that you can think of," Pardo says. "It has been a great place to get inspired and to get our shows tighter. On the other hand, being away from Venezuela makes you realize what you had sometimes taken for granted."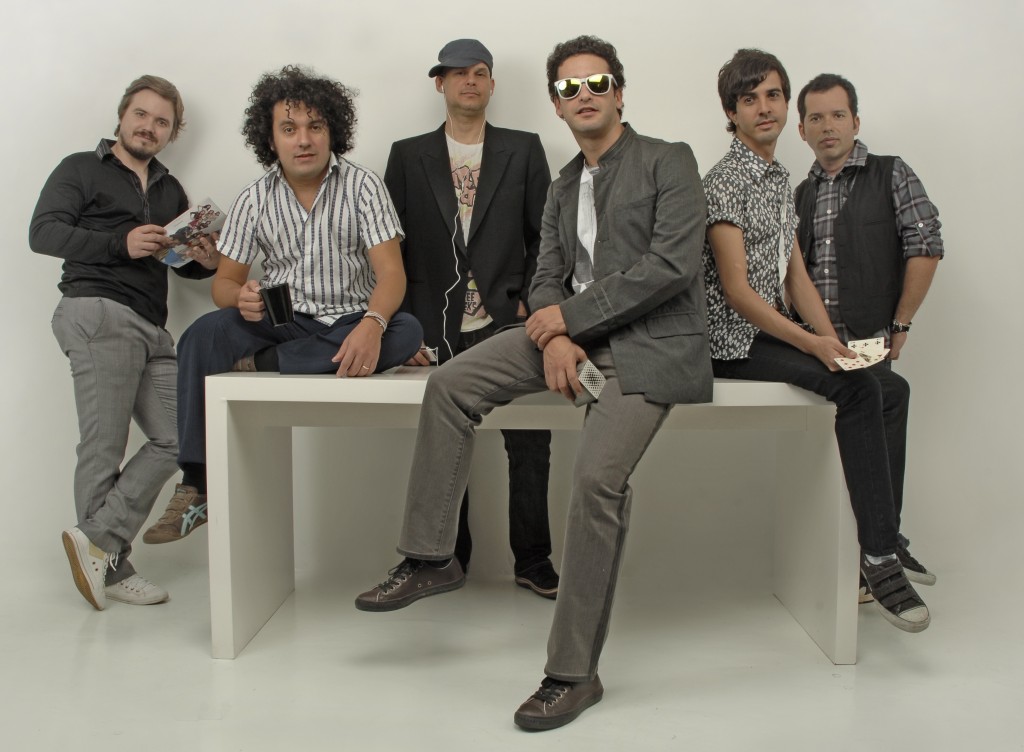 With their electrifying live show, the group began building a considerable fan-base across the U.S. Collaborating with artists from Louie Vega (Masters At Work) to Dimitri From Paris, Los Amigos were able to establish themselves in the dance music scene and expand their sound. While raking in Grammy nominations year after year and performing on programs like the Jimmy Kimmel Show, the group continued to establish themselves.
"Being a touring band is a great way to test songs and to try out new ideas," Pardo says. "We now write most of our music with the purpose of fitting them into our live sets. Playing live so much makes you really aware of what kind of stuff gets people this way or that way. Aside from testing songs, we can't hold new tracks for that long. As soon as we think a song is ready to be played, we let loose. It's like having a new weapon, a funky weapon."
Los Amigos Invisibles Homepage & MySpace
UPCOMING SHOWS:
June 20 – 9:30 Club (Washington, DC)
June 23 – CD Release Show @ Nublu (New York, NY)
July 10 – LAMC/Celebrate Brooklyn @ Prospect Park (Brooklyn, NY)
July 12 – World Café Live (Philadelphia, PA)
August 5 – House of Blues (Anaheim, CA)
August 6 – House of Blues (San Diego, CA)
August 8 – The Fillmore (San Francisco, CA)
October 2 – Austin City Limits Festival (Austin, TX)
October 15 – Lake Eden Arts Fest (Black Mountain, NC)
Comments
comments