ENGLISH RECAP: This song is LO MAXIMO on the ListaBeat Charts -NATIVA- Tradicional Moderno. Rotated heavily on SPOTIFY it has become a hit. Here is the concert review Katy just did from the Lila Downs concert at the Lincoln Center NYC.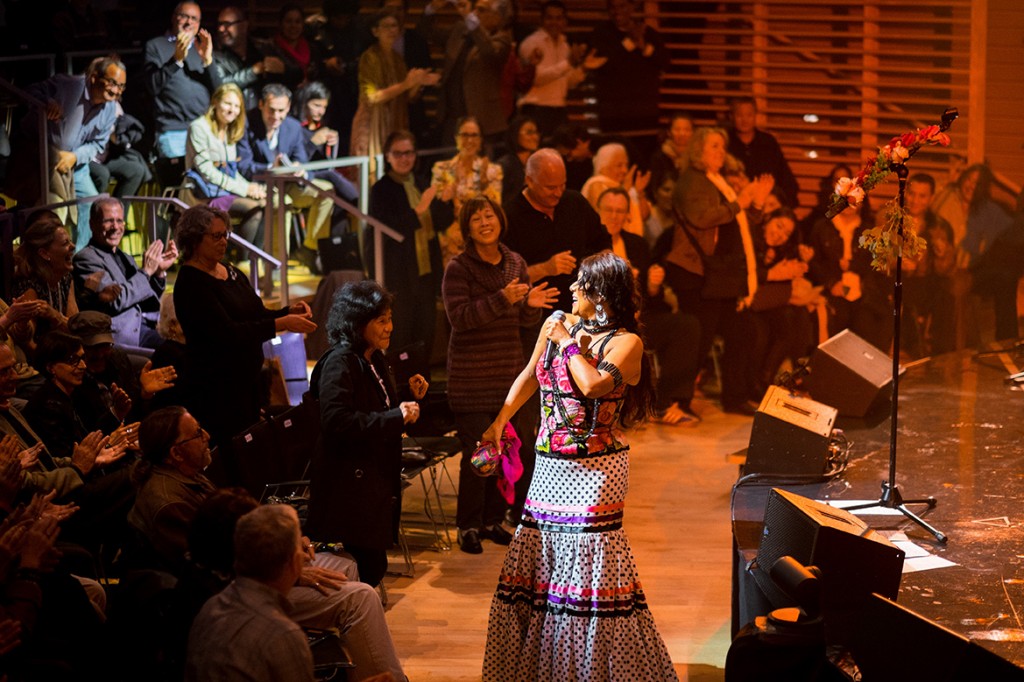 Cómo les dije en el post pasado, que Nueva York se iba a poner súper folclórico, así pasó. Lila Downs junto con la orquesta "La Misteriosa" tuvieron casa llena en The Appel Room del Lincoln Center de Nueva York.
Jamás había ido a un concierto en el Lincoln Center, pero en verdad estuvo súper interesante ver la demografía de la audiencia de Lila. Talento es talento, y no importa el idioma o estilo, la música y sentimiento transmitido éste pasado sábado rompieron cualquier barrera cultural y/o linguística.
Sonidos como cumbia y boleros fueron apreciados por todos. La oaxaqueña interpretó sus temas más conocidos cómo "La Cumbia Del Mole" , " Cucurrucucu Paloma" , " Zapata Se Queda" , y un próximo sencillo de su nuevo disco llamado "Patria Madrina" (que la neta la rola está increíble); al final todo mundo terminó bailando cumbia y gozando junto con La Misteriosa.
Espero que hayan tenido la oportunidad de gozar de éste concierto por el livestream, así como la audiencia del sábado pasado, y si no, lanzense a escuchar su más reciente álbum con Niña Pastori y Soledad, llamado "Raíz."
Comments
comments