"Latin Open Mic" is an event that was created in order to provide an opportunity for all Latin American artists to share their talent without limitations .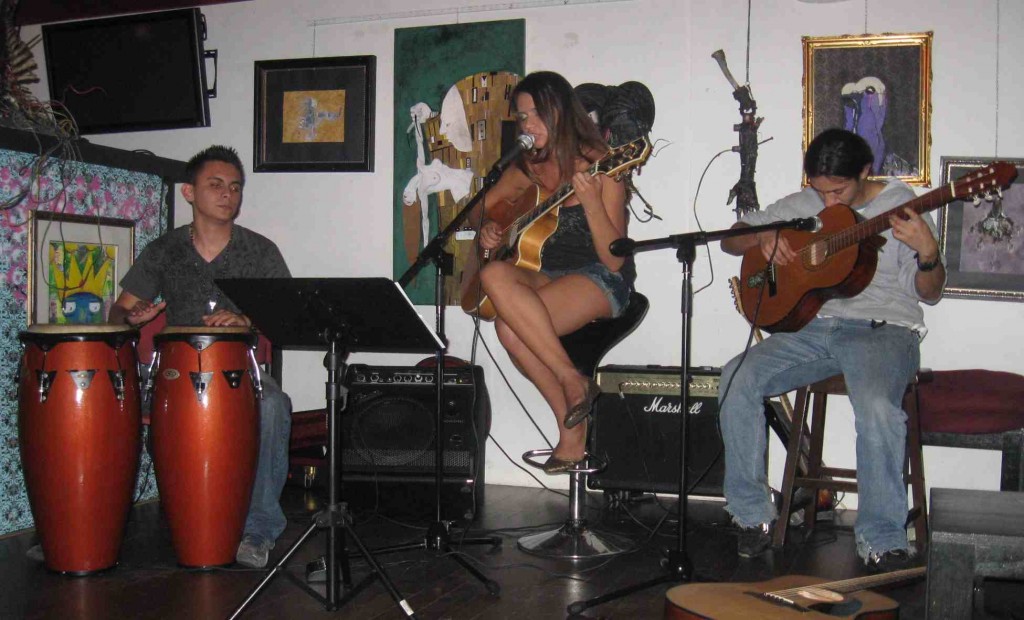 The term "Open Mic" means that any member of the audience can participate. This concept has become popular recently, however, this is the first open mic in Central Florida dedicated to all Latin American artists. This event is a great opportunity for both emerging and professional artists to share their talent and get acquainted with the public and other local musicians.
Latin Open Mic takes place every Tuesday, at a lounge called Tatáme. The initiative for this event was the desire of the owners Jeff Jaclin and Jessica Sterner to support the Hispanic community in Central Florida, and the hope of the host Marcela Garcés to establish a place where Latin American artists feel free to share their talent and spectators can enjoy a completely new and innovative environment. Every night we meet new talent,  musicians work together, and the audience is part of a creative and spontaneous atmosphere that is only found in an open mic.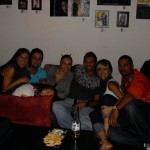 Since its grand opening about a month ago, Latin Open Mic has increased the diffusion  and appreciation of musical talent in our community by enabling new and known bands such as Arepa de Cui, Urbe Prima, Kool-Us and solo artists such as Manuel Manzano, Andres Ocampo, Nikko Raptoulis, Ignacio Soto, Luis Rexach, Josue Velez, among others, to debut their music and share their experience in a more relaxed atmosphere.
You can hear some of the artists who have shared their music here and of course at the event, let's meet there on Tuesday and bring friends!
Kool-Us: "Calzón Chino" http://www.myspace.com/koolusorlando
Urbe Prima: "Estadia" http://www.myspace.com/urbeprima

Josue Velez – "Mystica"
Latin Open Mic @Tatáme Sake Lounge-

Every Tuesday-
No Cover
Doors 8pm- Open mic 10pm-

223 W. Fairbanks Ave.
Winter Park, FL
(407) 545-4144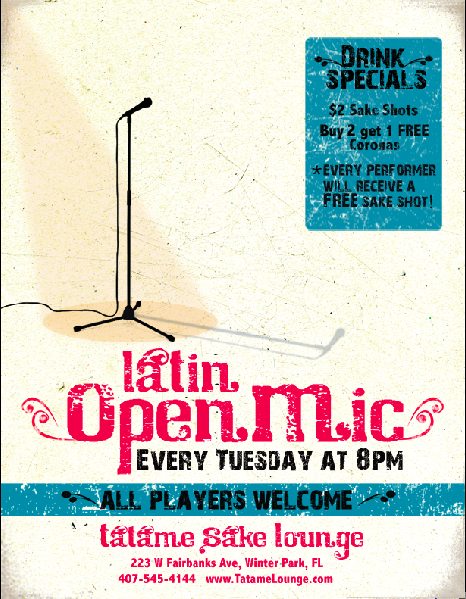 Comments
comments