Stellarscope es una banda de 3 integrantes que viene de los suburbios sureños de Philadelphia, Pennsylvania en los Estados Unidos. Buscan ampliar su público atraves de sus odiseas ambientales y espacios sin palabras.
Durante toda una década y varios lanzamientos, Stellarscope a desarrollado una arquitectura auditiva que esta constantemente evolucionando. Ellos tienen la habilidad, poco común, de combinar "pop espacial" de buena calidad y experimentación cargado de sonoridades.  Ellos crean paisajes sonoros con texturas que se acercan a las orillas de lo sicodélico con énfasis en la composición y la expansión. Con este nuevo álbum, "This is who we are", solidificaron este proceso de composicion y experimentación y se presentan ante un público mas amplio.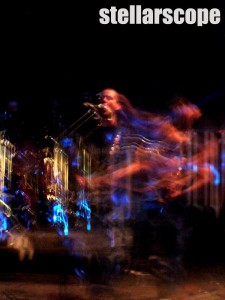 Stellarscope se ha presentado a lo largo de la costa este de Estados Unidos y Canada por muchos años y han lanzado varios álbumes, EP's y también han participado en varias compilaciones mundiales y tributos a otro artistas. Su música también se ha destacado en Discovery Channel, A&E, MTV y otros mas.
Integrantes:
* Tom Lugo – voz, guitarrra, efectos, samples, programacion
* Rob DeFlaviis – bajo, sintetizadores
* Bob Forman – bateria, percusion
Se han presentado con:
A Place To Bury Strangers (NYC), Autodrone (NYC), Soundpool(NYC), Project Skyward (NYC), Resplandor (Peru), Malory (Germany), Bell Hollow (NYC), Apollo Heights (NYC), If When (NJ/NYC), The Lost Patrol (NJ), Ceremony (VA), December Sound (NYC), Burning Face (Puerto Rico), Psiconautas (Puerto Rico), Panda Riot (Philadelphia), Airiel (Chicago), Shade (Pittsburgh), The Opposite Sex (DC), Hartfield (Japan), Overlook (Philadelphia), Skydivers (MD), Alcian Blue (DC), Scattered Planets (PA), Lockgroove (Toronto), The Defog (Philadelphia),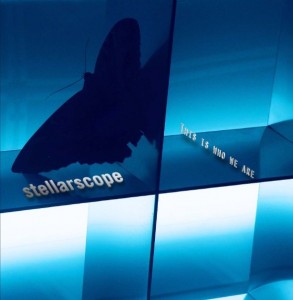 Insect Guide (UK), Screen Vinyl Image (DC), 28 Degrees Taurus (Boston), Sanguine Drone (Boston), Plumerai (Boston), Sciflyer (san Francisco), Run Run Run (L.A.), The Manhattan Love Suicides (UK), Bebek (Philadelphia), Music for Headphones (Philadelphia) y muchos mas.
Puedes comprar el disco en:
Amazon, iTunes, Napster, Rhapsody, eMusic
Comments
comments