Los Angeles, January 29, 2010- Voto Latino, the leading national Latino youth civic engagement organization, co-founded by the actress Rosario Dawson (www.VotoLatino.org) is proud to announce that Jesus Malverde has joined the organization as their Los Angeles Census Ambassador.  Malverde is no stranger to the pursuit of Social Justice.  He has been a longtime member of Voto Latino's Artist Coalition and a long-standing activist.  He brings strong ties to local communities, government, entertainment industry and grass roots organizations which will be critical in ensuring a full census count in Los Angeles.
In his new role Malverde will be project managing all aspects of Voto Latino's "Be Counted…Represent" Census campaign initiatives on a local level in partnership with MALDEF and made possible in part by funding from the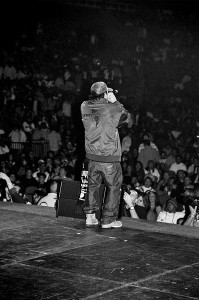 California Community Foundation and the Knight Foundation.  This includes promotion of VL's BeCountedRepresent.com website (which will allow people to take the "census pledge" to be counted and receive 25 free songs from iTunes), the "Text 2 Represent" mobile app initiative and distributing their award-winning celebrity Radio/TV PSAs and iTunes/Voto Latino free census-themed download cards.
"With $400 billion up for grabs, Los Angeles deserves its fair share.  Education, healthcare and infrastructure will all be directly impacted for the next 10 years by the Census count," says Voto Latino deputy director Josh Norek. "Voto Latino is extremely honored and pleased to have Jesus Malverde join us as our Los Angeles Census Ambassador. We have witnessed Malverde's commitment to the cause of motivating Latino youth to take part in civic action over the past several years. As a member of Voto Latino's artist coalition, he marched first time voters to the polls in Nevada in 2008 and consistently donated his time and energies to enfranchising Latino youth. Malverde's music and conscious lyrics make him a great role model not just to other Latino youth, but to inspire artists and actors to give back to their community as well."
Malverde's personal story adds to his passion.  Raised by his Mother and Tata (Grandfather), both migrant field workers, he witnessed first hand the plight of many Latinos.  With their encouragement he pursued his education, a B.A. in Political Science.  Artistically, Malverde has released two socially charged albums, "Mi Palabra" and "La Leyenda Continua" on Universal Records.  With his new live band project, Maleco Collective, he continues to use his music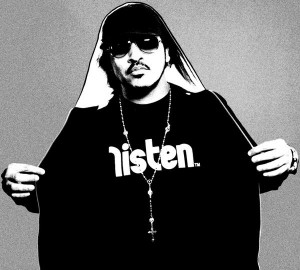 to uplift.  Their song "Yo Soy La Voz" is included in the iTunes/Voto Latino Free census-themed download cards.
Please be on the look-out and support Voto Latino's multiplatform Census efforts as Malverde sets out to mobilize and rally L.A.'s Latino community to get a full count.
To receive Voto Latino mobile/text updates, send 2010 to 738674
For more information and to explore partnership opportunities please contact:
Josh Norek
Voto Latino
Deputy Director (national partnerships)
Jesus Malverde
Voto Latino (Los Angeles)
Los Angeles Census Ambassador
Comments
comments