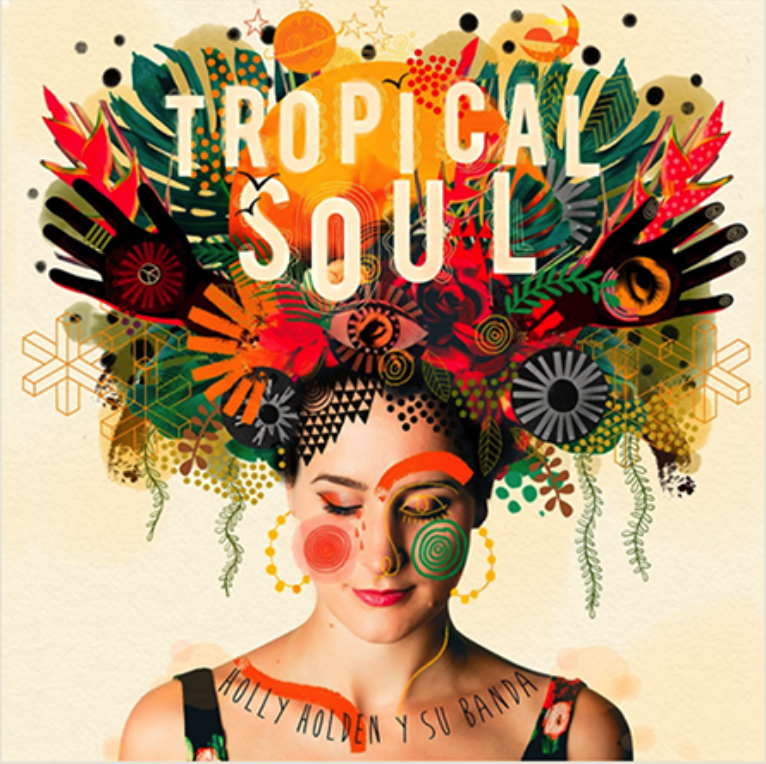 Holly Holden es cantautora Londinense que combina canciones pop agridulces con ritmos caribeños fusionados al que le llama 'Tropical Soul'. Su sonido es resultado de muchos años de viaje, estudio y colaboración musical en el Caribe y Latino América – Cuba, Ecuador, Colombia, la República Dominicana.
Holly suele combinar el inglés y el español en sus letras, así que sus canciones son espacios en donde todo es válido, nada es puro y que tienen sentido en muchos contextos diferentes. Son familiares e exóticas a la vez, alegres y melancólicas, recuerdos del calor escritas en el frío del invierno.
'Tropical Soul' se trata de sentir la libertad de existir en el momento, de vivir y amar como uno quiere. Se celebra la música como una fuerza libertadora, eterna y sin fronteras, poderosa por su universalidad – algo potente en tiempos como estos en que se habla tanto de construir muros.
Para Holly la música es como un pasaporte que por donde que vaya se siente en casa. En 2012 formó X Planet, un proyecto colaborativo con rapero cubano Alayo Style. Su disco 'Xistence' una fusión rara de hip-hop, pop, kisomba, reggae entre otras cosas fue grabado en Santiago de Cuba con productor reggaetonero Kiki Pro e estuvo bien recibido en Cuba y Londres.
Después de muchos años de presentarse sola con una guitarra acústica Holly se compró un bajo eléctrico y se juntó con el guitarrista Frank Clarke y baterista David Beauchamp en 2014. Desde entonces Holly Holden y Su Banda han tocado en festivales internacionales de Jazz en la República Dominicana y Haiti, en bares en Harlem y Brooklyn en Nueva York. Tienen confirmadas presentaciones en varios festivales en Inglaterra durante todo el verano, incluyendo Secret Garden Party y Greenman.
Holly es muy activa en el paisaje diverso musical de Londres. Aparte de tocar frecuentemente con su propio trio, forma parte del coro femenino e feminista Deep Throat Choir, que lanzó su disco 'Be OK' en la primavera de 2017, recibiendo mucho reconocimiento de la crítica en Europa. Holly también canta y toca en el grupo de Johnny Flynn, (rey del movimento de folk británico de donde salió Mumford and Sons and Laura Marling) y en el verano de 2013 se fue de gira con Mala – el pionero del dubstep – cantando en presentaciones de su disco 'Mala in Cuba' en festivales por todo Europa.
Para ver el video de "Run" :
Contacto-
Twitter: @HHoldenMusic
Facebook: hollyholdenmusik
Instagram: holly_holden holly
Email: holdenmusic@gmail.com
Comments
comments