Off the Myspace we high jacked the places Gustavo Galindo will be playing at SXSW- CHECK IT—->>>>http://www.myspace.com/gustavogalindomusic

"An incredible songwriter — really, really clued into merging Latin music with almost a classic Bruce Springsteen songwriting style."
Joe Cuello, MTV Entertainment Weekly, "Your Next Obsessions"
"Music with brains and heart." Celeste Rodas De Juárez
People En Español, "Disfrútalo"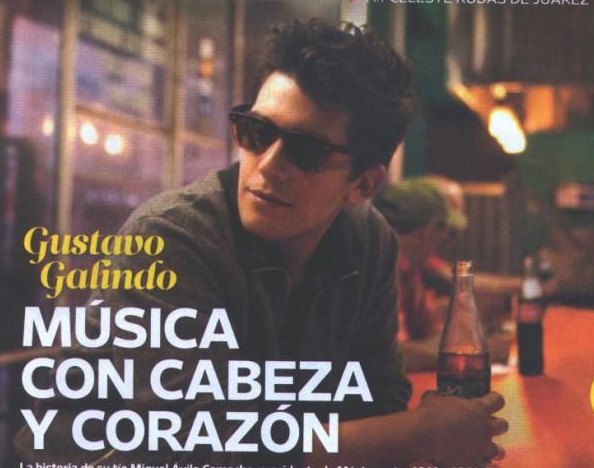 Gustavo Galindo was born in Mexico City and moved to California when he was a child. He grew up playing guitar with his father in Mexico and listening to everything from traditional Mexican folk songs and the smooth vocals of balladeers like Luis Miguel, to the Beatles and U2. Combine the new breed of Latin rock such as Maná and Ozomatli, and iconic songwriters such as Bob Dylan and Joaquin Sabina, and the result is songwriting that gracefully crosses cultures and languages.
This new sound really came together when Gustavo started recording Spanish language material in 2007. It immediately caught the attention of everyone who listened. The result was the EP La Ciudad (summer 2007), which melds the musical landscapes of Latin rhythms and melodies with the sonic textures of American rock. Songs from the EP were first played live at SXSW in 2008 and supporting the likes of Los Amigos Invisibles and Si*Se.
In 2009 Gustavo was signed to Universal Latino/Surco. His full-length debut is being produced by Adrian Sosa and multi-Grammy and Oscar winning legend Gustavo Santaolalla — the producers behind other inspirations for Gustavo such as Juanes, Café Tacuba, Julieta Venegas and Molotov. The release is coming in 2010. Recently, Gustavo has shared bills with acts such as Zoé, Babasónicos and Natalia Lafourcade.
http://www.myspace.com/gustavogalindomusic
Comments
comments