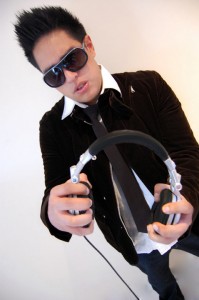 George Marino knows well that by joining the ranks of "So Fresh Music" directed by Doeboy, together they comprise the first purely electronic music studio in Honduras. The studio handles multiple genres of music which allows George Marino to focus solely on the alternative electronica scene to which he lends his own DJ skills. He not only is a pioneer in this musical expression, but his accomplishments show that he is taking the genre to new heights…..How you ask?

For years, under other aliases, George Marino has experimented with various musical styles, while DJing and putting out his own mixtapes including 2008's "White Sessions", which received incredible acceptance by the public. In 2010, George Marino released the first single from his second album,"Soundvenir" which was self produced and also features vocals by C maro. His versatility and great talent have brought about collaborations with other artists from different genres such as: Acidmunky, The Bohemians, Maru, Killa, and DJ Allan v to name just a few.  These joint efforts have produced what is expected to be the first House album coming out of Honduras and leads us to ask….What's in store for the future?

Marino continues the search for more talent within the electronica genre. His desire to expand and foster this musical expression in his home country is fueled by his vision: Electronica music can be fully embraced and appreciated in Honduras. George Marino is notable for his passion and contribution to the international "Electronic" sound; if you want to hear more stop by his personal page to witness this Central American electronica movement: www.GeorgeMarino.com.
Comments
comments