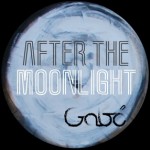 Hello readers! A few days ago a friend of ours sent us a video of the interesting musical concept he's working on right now.  Gabó, from Caracas, Venezuela effectively blends electronic and Latin music with pop, classical, jazz, ambient and European electro music. This video features the song called "After The Moonlight", which combines classical with ambient and electro music. "After The Moonlight" features Ana Rodríguez on the piano and was recorded at a Miami church, giving an ethereal natural reverb to the song which perfectly suits its mood.
You can buy this track on iTunes! Just follow this link!: http://bit.ly/gsdU25
And don't forget to check out Gabó's website and youtube channel!
Comments
comments