Saludos de los Dos Mundos!
Que lo que peoples? What a busy show this week!
We launched the world radio premier of 'Latino Resiste' compilation, we had interviews with Ninja Tune recording artist Poirier and MC Boogat, we had a great interview with Juno nominated alter-Latino Alex Cuba, we did giveaways for his show at Mod Club as well as the Mas Tigre event happening on April 24 and as always we connected the dots between the past, present and future of Latin music.
In this edition of the Dos Mundos Radio Newsletter, we giveaway an exclusive (not available in stores) compilation courtesy of the homeboy Caballo MC, we get you hyped for the 'Fro in T.O.', we give you Mas Tigre and we ask for your help once again!
Latino Resiste!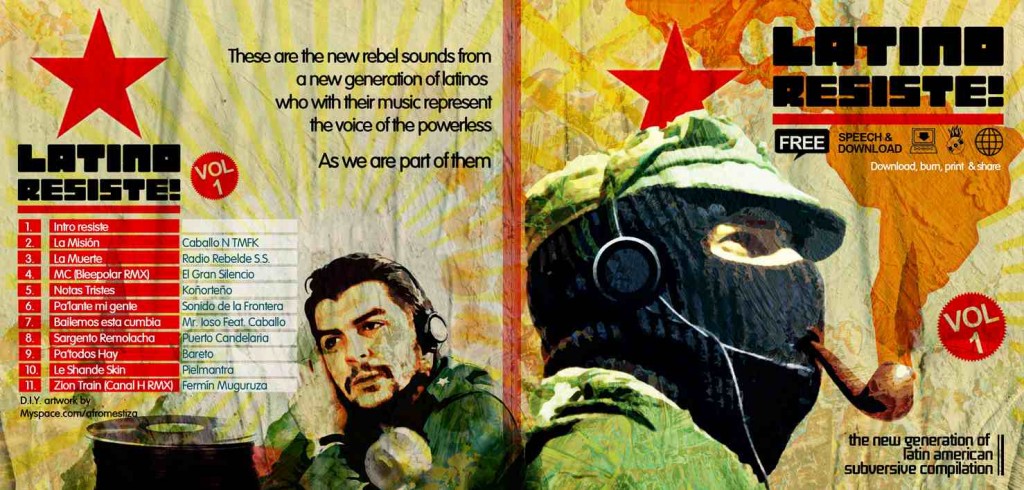 Our big homey el Caballo has put some serious trabajo into this compilation, showcasing some of Latin America's most powerful underground, left-field world electronic, dubstep, cumbia, ragga and reggae artists that grooves with their left fist in the air! We're very happy to be amongst the first selected outlets to not only premier some of the tracks off the album on the show this week, but we're also lucky enough to be able to share this amazing album with our listeners, for FREE! Download it HERE!
The Fro touches down in T.O.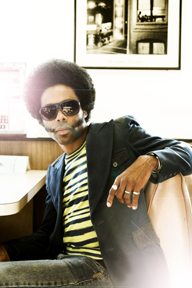 It's been a while since Canadian-Cubano singer-songwriter Alex Cuba brought his Alter-Latino rock sound to Toronto, so the show this Saturday night at the Mod Club should prove to be pura candela! Playing new and old material from his many Juno nominated albums, Cuba will bring the noise as he has all over Europe and the US. Joined by Do Right Music's DJ John Kong, this is a show that can't be missed! As another special bonus to our Dos Mundos Radio listeners, the first two people to email by noon this Friday: dosmundosradio@rogers.com with the subject line 'Fro for Presidente!' will get a plus one on the guest-list for Saturday night's show!
Hasta La Next-One
Sergio
Playlist for April 6, 2010 (selected by Jose el Interno)
Caballo and the mothafu kings – La_Misión_(Global_Propaganda )Radio Rebelde soundsystem – La Muerte final( latino resiste)Fermin Muguruza – Zion Train – (Dj Canalh remix) – Hau Dena(Latino Resiste)Mr ioso feat Caballo – Bailemos esta cumbia (latino resiste)sonora-la verdolagaDJ DUS – POR VIDAjpshuk-fever la lupe cumbiaLido Pimienta/Frikstaillers – Owla-Humano (Acorde On remix)El Nosotros – Mar Sexo y SolEntrevista avec Poirier y Boogatorion – Crooked Cumbia (Orion)sonido de la frontera -Pa lante mi gente(Latino Resiste)El Hijo de la Cumbia -Cumbia Regionalred astaire – ny (salsa rmx)Touski – Marie-Louise (version Qumbia gossée par Touski)DisqueDj – No Me Sueltes La VozMexican Institute Of Sound – BelluditaDjsPareja – NoTomaranAccion(DiamanteEdit)Chromeo – Fancy Footwork (Toy Selectah Raverton Remix)Fauna – El 04 (Brujjas remix)Puerto Candelaria – sargento remolacha(Latino Resiste)Alex Cuba – Que Pasa Lolarigo vs daft punk vs sdpAlex Cuba – Agua Del PozoFruko y sus Tesos – A La Memoria Del Muerto
AMIGO US!

Facebook ~ Twitter ~ Soundcloud ~Flickr ~ Podcast ~ CIUT
Comments
comments