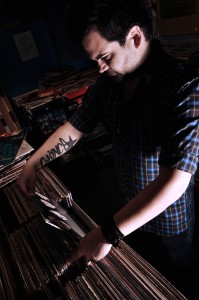 Stereo. 77 (Alejandro Ramirez) is a DJ, Producer, Crate Digger and Radio Host born in 1977 in Puerto Rico who moved to Central Florida in the mid 80s.
He began his DJ career in 1998 lining up multiple residencies throughout the Central Florida region and opening for such acts as Ben Mono, Joey Beats, Ancient Astronauts, DJ Sabo, KidGusto and many more. As a DJ, Stereo. 77 is by no means a traditionalist! His DJ sets are a melting pot of multi-genre flavors soaked in Caribbean spices with a heavy dose of dance floor ready Funky Breaks!
In 2004 he started Filtered Sunshine Radio on WPRK 91.5 FM(Central Florida) Rollins College Radio, a two hour weekly program that airs every Monday evening from 11pm-1am EST, featuring rare grooves, future frequencies and everything in between.
In early 2009, Stereo. 77 signed with Research Deluxe Recordings where he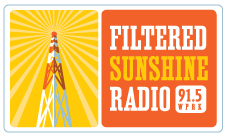 will see his first solo production, The Jibaro Beat EP, released in early summer 2010. The Jibaro Beat EP is a 5 track collection of Classic Salsa, Cumbia and Latin Funk inspired grooves, referred to by Stereo. 77 as "Lo- Fi Latin Funk."
For us here at PulsoBeat, The Jibaro Beat EP was love at first listen. All the tracks just make you wanna dance; you may be sitting and all you feel like doing is dancing. DJ Stereo. 77's grooves are original and fresh, it's definitely worth your time to take a listen and why not?….buy and download the tracks if you really love them as much as we do. Either way, DJ Stereo. 77 was gracious enough to give you a few gifts. Here are a few free downloads for your listening pleasure!
**If you'd like to buy the the whole EP, you can right HERE!
Here are 2 tracks from The Jibaro Beat EP:
**If you'd like to buy the the whole EP, you can right HERE!
Comments
comments