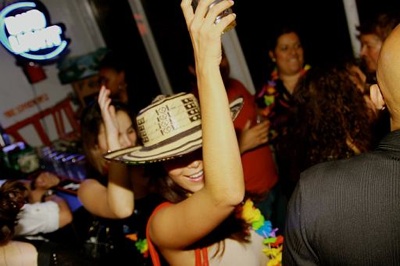 Lets get ready to dance off balanced CUMBIA on a boat. PulsoBeat is sponsoring this special NYC event  called "Cumbia sobre el Rio" and it will only happen once this summer on July 10th 2010, the boat leaves at 8pm sharp from Pier 40 with destination CUMBIA dance mayhem.
Here is the Video FLYER!
This event is not only your traditional Colombian Cumbia party, this new movement in the Cumbia revolution has mixed Cumbia with House, Heavy Bass, World, Hip Hop and Afro Caribbean rhythms.
This special event is hosted by heavy hitting Latin based companies La Farra NY, Que Bajo?!, PulsoBeat and  MyLatinoVoice.
With 2 floors of the greatest Cumbia sounds NYC has to offer. The featured band will be CUMBIAGRA a 6 Piece all out party starter, with Dj's Uproot Andy, Geko Jones and Andres Velasquez.
You can't miss it! Stay tuned for more blogs on this special event!!!
This show WILL sellout so be sure to buy your tickets ahead of time.
Or call for tickets at 718-865-7254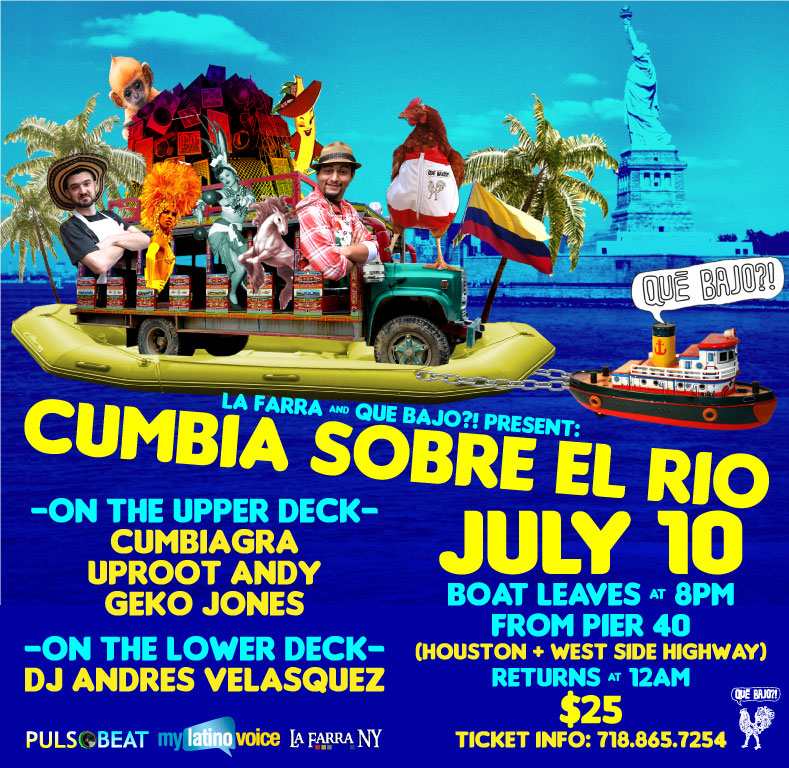 Comments
comments