Interview & Pictures by: Don Bustamante
Location: San Francisco, California
Pulsobeat.com recently interviewed Chico Mann. An artist whose passion for music and its culture, has allowed him to revolutionize and create a style unlike any other.  Here's a glimpse of what went on during the interview. Be ready because Chico Mann's tour is on the move and coming to all of us very soon!
PulsoBeat (PB): Who is Chico Mann and how did the name develop:
ChicoMann (CM): Name comes from the movie "Wild Style". It felt appropriate because as the first hip hop movie it included a lot of Latino influence, and I feel that Latinos are part of the genesis of hip hop. The redundancy of Chico and Mann can mean any man, and really worked on all these different levels, so I felt the name was perfect for me and what I represent.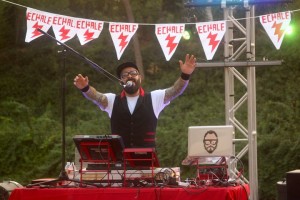 PB: Hip hop has progressed so much, how do you think that has influenced everything you've done up until this time?
CM: I've loved hip-hop since I was a little kid, the whole culture, break dancing, the funk of the music, and I feel that musically I'm just channeling that little kid. As I got older I got into other kinds of music, and at some point i wasn't really following hip-hop, but you know you cant escape it. I've been around it my whole life so it influences me in more ways than I know.
PB: You're father was in the industry, why did he advise you to stay out of it and why did you choose otherwise?
CM: They'd been giving me music lessons since I was 7, and in the 70's and 80's the Latin music business was really corrupt, it was a dirty business so my father didn't want me involved in that. I've met a lot of old timers who tell me now that my dad was too kind of a person to be in the business, its funny to hear that 25 years later.
I chose otherwi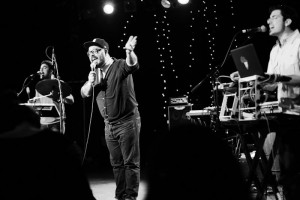 se because I love music, my mother has been in songwriting and its all I've ever known, and once my dad died I found music as a vehicle to cope with growing up. By the time I became an adult it was the most familiar thing to me, put a melody to a feeling and express it. It's a very natural thing.
PB: Why did you choose the sounds of 1970's Afro-Beat, 1980's Freestyle and Afro-Cuban music to incorporate into your style?
CM: It was a process of experimenting, and I got really involved in using drum machines, I was so deep into Afro-Beat that everything I heard I could turn into it. That's where my head is, it is its own musical idiom so once you start speaking that language it just happens organically. After recording and making different tracks I could start hearing how freestyle is a natural extension of Latin influence. It's all from the same tree so the thread is really easy to spy, once you see it, it becomes really obvious.
PB: Tell me about your first album, Manifesto I. Why you called it that and how it helped launch your career?
CM: It was the result of a bunch of recording experiments, the idea was to make an archival recording. I had no thought about how to present it live, but it got picked up by a Dutch label that wanted to release it, so I went with it. I called it Manifesto because I was just playing with sounds and I had this idea that I would start with this simple premise and I come from a song writing background so it really was about a spontaneous composition.
I use to agonize over song form lyrics and when I was able to abandon that I had all this freedom that I was never able to have before so I just threw it into these projects. The parameters were simple, but they had to come from Afro-Beat. I was having so much fun that before I knew it I had breezed through I don't know how many tracks, and the vision that I had became more clear as I familiarized myself with freestyle and new avenues.
PB: Based on your tattoos and the artwork in your projects, how does the Mayan culture influence you in your life and in your music?

CM: My grandmother was from Guatemala, and in high school I became concerned with exploring my ancestral origin when I discovered that she was Mayan. I started exploring native religion and culture and got myself more familiarized with it. My roots in that land made me feel really connected to everything about it.
In college I began to feel the connection with my ancestors, and so the pyramid on the cover comes from integrating the ancient and the future, it's a good representation that the ancient and the future are one.
The live show now incorporates a color scheme and vibe to suggest and attract forces, and I use those forces to deliver a message.
PB: What are some of the latest projects that you're getting into? Musical or otherwise?
CM: I've been focusing on the live shows lately so I don't really know, people send me tracks to write to and I haven't really gotten to a lot of them. I'm doing collabo's, which come out in June, so aside from that there's the occasional AntiBalas gigs, but mainly focusing on Chico Mann.
PB: How do you feel social media has impacted you as an artist and where would you be today if you didn't have that?
CM: You have to be in the digital domain, social media is great because you can interact with your fans. I try to stay connected with people.
The dark side is that familiarity breathes content. I don't need everyone to know everything I'm doing, I try not to put personal things on there. I try to keep it positive, and bring positive light to the world through my music, so anything that isn't in line with that I don't really share.
People forget to filter what they say, and everything has an impact. As an artist people look to us for direction and inspiration, so you have to be aware of what you say. It's a slippery slope, which has to be handled with a lot of care.
PB: Do you plan on touring in South America, specifically Colombia in the future?
CM: I would love to; it's such a great music scene. Now that I'm doing this show it'll be a lot easier to be presented with the opportunity. This year I really want to do all the intensive touring in the fall so in the winter I can finish the album I'm working on. My fingers are crossed for South America, maybe even Australia, Brazil, and Europe.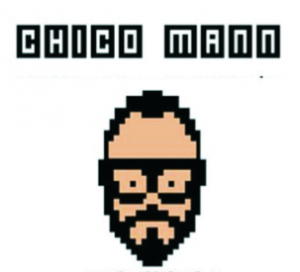 PB: What can people expect from this tour you are on now?
CM: I don't know how to verbalize that… I can tell you from my perspective what I'm exploring, I have all this technology that allows me to play my music in ways that I didn't even know I could. Combinations of musical ideas and motifs that I didn't think went together, but throughout my songwriting they work. I'm trying to create a musical landscape.
I want people to let go of the day and just have an experience. In this age of digital media people don't really buy music anymore but there's a great demand for the performance, so I'm trying to create a musical experience that transcends. Its all exploration, I don't always know where its going to go, but that's the fun part about it.
Listen to the full interview below:
ChicoMann Interview by Pulsobeat
Get the flash player here: http://www.adobe.com/flashplayer
Comments
comments