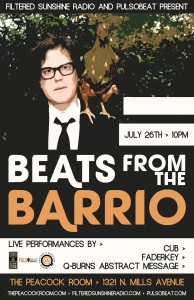 On July 26th, Filtered Sunshine Radio invites you to enjoy an evening of the finest and deepest selections of dance-floor flavours from all across the globe, as performed by Central Florida's most diverse and forward thinking DJs and musicians.
Beats From The Barrio offers the listener & club-goer alike, an alternative approach to what "Dance Music" can sound like… Tropical Bass soaked in Afro-Caribbean flavors or slow and low Disco vibes from a universe unknown… How about some Latin influenced dance-floor Jazz, House, Dub and Funk? In short, a global movement via sound, inspired by and from the barrio.
In true Filtered Sunshine Radio fashion, Stereo 77 brings together an all star lineup of tastemakers highly skilled in the art of seamlessly making you groove!
Featuring supporting DJ sets by CUB (Brownsville Radio / Battle Ready)
A live performance by FADERKEY (Filtered Sunshine Radio / Filtered Deluxe Recordings)
Special guest appearance by Q-Burns Abstract Message (Eighth Dimension Records, Eight-Tracks, Invisible Airwaves Radio)
Meet the players and add some free music to your already impressive collection…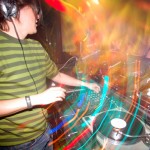 Q-Burns Abstract Message is by far one of America's most enigmatic dance music producers and DJs. He thrives on blurring the boundary between eclectic experimenter and populist ass-shaker, bouncing effortlessly between styles that include house, downtempo, and even pop without ever being tied to any one in particular. Whether globetrotting as a DJ, co-running the Eighth Dimension Records label, remixing artists like Rabbit in the Moon, Fila Brazillia and Youssou N'Dour, or recording his own original productions, Q-Burns is all about the coaxing the maximum soul out of the machine. Check out his latest installment of the Invisible Airwaves Radio program!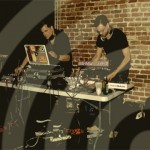 FADERKEY is quickly becoming one of Central Florida's most exciting (and perhaps) only Latin Electronica acts. Digging deep into their Latin roots with a Descarga style presentation, on thefly remixing, sampling and original productions infused with live instrumentation, wired and filtered via guitar effect pedals and synthesizers. Listen to their live performance during the June edition of Beats From The Barrio.
Filtered Sunshine Radio would like to thank WPRK 91.5 FM, The Peacock Room, The Black Bean Deli, 8DPROMO, Research Deluxe, Dub Radio and Graffiti Junktion restaurants for their support.
Comments
comments