Winter Music Conference week needs some latin flavor, some Arroz Con Leche to be precise. Leave it up to PulsoBeat to find the best out in the Electro-Latin & Funky Breaks scene and bring it to the Electric Pickle in Miami. Mark up your calenders because on March 9th we're back with Arroz Con Leche WMC'11 Edition, featuring four groundbreaking DJ's scattered around the US and brought together by us to blow the speakers out. The Electric Pickle, located in the Wynwood Art District, is about to have a night that's going down in history as it forms part of yet another Arroz Con Leche. Click here to check out one of our previous parties.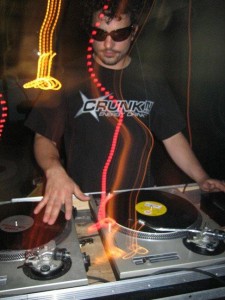 Directly from San Francisco, two of the funkiest and down-low DJ's that have been bringing it for years: Anthony Mansfield (Hector Works) who has left his mark on Burning Man for the last decade and Tal M. Klein (Aniligital Music Records) with his "drunk funk". These two talents are currently working on a collaborative project "AM/TM", so you can't miss what they have in store for us!
On the Caribbean tip, we're bringing in the Tropical Bass , and you just may be wondering what that is. It is Deep Bass, Hip Hop, Latin Boom Bap, Baltimore Bass, Folkloric, Electro-Cumbia, Dancehall, Moombahton and everything under the sun that will make you want to get up and dance! Directly from Philly, Juanderful is bringing us some of his sickest tracks, he sure knows how to heat up the dance floors as he's done it multiple times for his Tropicalismo Parties which has showcased DJ's such as: Uproot Andy, DJ/rupture and DJ Sabo. Closer to home, we find ourselves with DJ Stereo 77 coming to us from Orlando bringing his Filtered Sunshine to the pickle!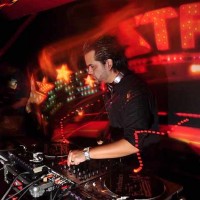 The event starts at 11 P.M so don't be a party pooper, we promise it's going to be worth every single hour of sleep you're missing out on. The charge cover is $5, but we're giving you the chance to WIN free tickets to this event. The first 10 people to sign up to our website will get in for FREE! Also, admission is FREE if you show up early to our Soundcloud Meetup at 10 P.M, where you can showcase your music before the party starts.
Now what you been waiting for, the FREE giveaways! Anthony and Tal have confirmed that during the party they will be giving away t-shirts and various goodies from their back catalog, a.k.a FREE MUSIC! If you haven't heard it yet, DJ Stereo 77 made a special Arroz con Leche  WMC Mix that you can listen and DOWNLOAD here! If you prefer a hard copy, he'll have 50 copies available to give out to you party-goers.
Don't forget to RSVP HERE! And to follow us on Twitter and Facebook for the latest party updates!
OH.. and one more thing! Let's not forget the exclusive DJ Stereo 77 tracks we have for DOWNLOAD right here!
1. Bobby Conga (aka Conga Dura)
2. Just Calling You ft. Jorge Collazo (Original Mix)
3. Afroditas vs G-Flux – Ciclon Del Caribe (Stereo 77 Ricanstruction)
4. Bomba Sounds (Stereo 77 Moombahton Edit)
5. 2 In A Room – Wiggle It (Stereo 77 Ricanstruction)
6. Rihanna – Rude Boy (Stereo 77 vs Auterkeia Ricanstruction)
Comments
comments