[youtube]http://www.youtube.com/watch?v=AIlMmq-bFQE[/youtube]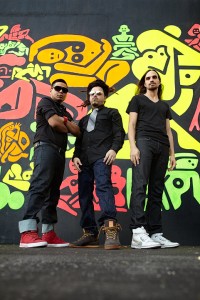 The Electro Caribbean Fiesta Popular will be taking over the Performing Arts Exchange (PAX) this Friday night April 22nd!
For those of you wondering…"What the Heck is PulsoBeat talking about?!?" Well, how about a little breakdown…
Born to two Cumbia loving parents, the Electro Caribbean Fiesta Popular is how Afro Kumbé describes themselves on their Facebook page, and you best expect nothing less when you show up to PAX this Friday night. To say the least, Afro Kumbé is Locos Por Juana's side project which focuses on mashing up Electronic Elements with traditional Colombian folkloric percussive elements. We've seen them live a handful of times around Miami and they have a tight, hard-hitting set that we recommend you don't miss. Plus, it's going to be at PAX, which leads us to our next point…
The Performing Arts Exchange, also known as PAX, is the newest hotspot to open up in Miami. This one looks like it's here to stay though. It has an environmentally friendly twist to it and focuses strongly on the music and culture that they showcase on a weekly basis. Past guests include: Minimal, Mr. Pauer, Nag Champyons, Ketchy Shuby and now… Afro Kumbé! Don't you dare call it a venue!! Share the culture, enjoy the music, PAX is a Cultural Arts Experience!
Now that it's all fresh and clear in your head, c'mon out this Friday April 22nd and party to the Cumbia craziness brought to you by Afro Kumbé. Doors open at 10pm, SEE YOU THERE!
Reply to the Facebook invite HERE!!
FOLLOW The Performing Arts Exchange (PAX) on:
Comments
comments